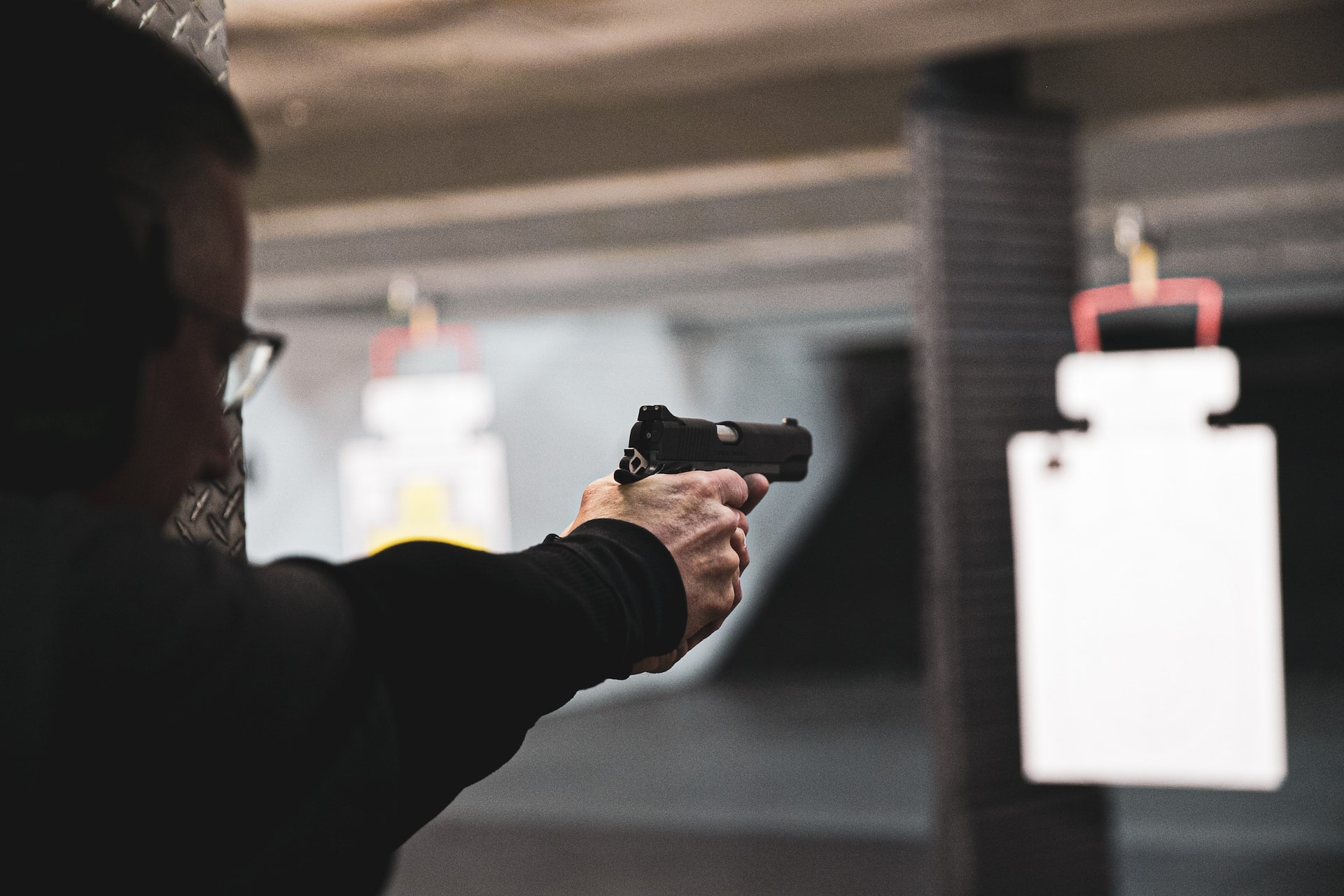 Valuable time spent at a shooting range is a worthwhile way to spend a day.
A shooting range attracts different people with varying interests.
Some people come to unload after an intense day at work, while others want to enjoy their free time because shooting is a unique pastime. There are even those who spend their Valentine's Day at a shooting range.
There are also people who like to try out different shooting ranges.
We also like to try new places, so we visited the best shooting ranges in the world. In a moment, you will learn about them!
The best shooting ranges in the world: shooting ranges list
Ben Avery shooting range in US
This shooting range was established in 1957. It used to be called Black Canyon Shooting Range. Ben Avery covers 1,650 acres in Arizona, making it the largest operating shooting facility in the entire United States. 
In addition to 67 indoor and specialized shooting ranges, there are also five outdoor shooting ranges on the premises. So if you are planning a vacation to the northern part of the city of Phoenix, Arizona, don't forget to visit this special place and spend your free time in a meaningful way. 
There is space on site for setting up a campsite. Many reviewers of the facility also praise the low prices of this shooting range's services. Not to mention the five-star rating from the National Practical Shooting Association. This means that the Ben Avery shooting range not only provides a high-quality recreational experience but also deservedly was recognized as one of 5 best shooting ranges in the world.
DSTEAM shooting range in Poland
If you are looking for one of the best shooting ranges closer to Lithuania, the DSTeam shooting range in Gdansk is an excellent choice. The DSTeam shooting range is appreciated for the high quality of services, professional staff, and safety. It has modern and well-equipped shooting ranges, as well as a wide selection of weapons. In addition, the facility offers training and shooting courses for beginners as well as advanced shooters. A visit to the DSTeam shooting range is a great opportunity to improve your shooting skills and learn about modern shooting equipment.
El Hachazo shooting range in Spain
Although it's not a standard place to practice shooting, El Hachazo meets the criteria for a shooting range and is listed on Tripadvisor as the most visited shooting range in Spain. 
There are many reasons to visit the El Hachazo shooting range; for example, here you can:
– Practice or improve your skills;
– Try different types of weapons and learn about their capabilities;
– Take part in ax throwing competitions or events;
– Have fun with friends or family;
– Obtain a hunting card or take a hunting safety course.
Please note that the shooting range is a controlled and safe environment. However, you must always follow all shooting range rules and safety instructions.
El Hachazo was the first place where ax throwing was practiced in Spain. Here you will learn safety standards and the art of throwing 10 different types of axes. Since 2018, this place has been visited by over 17,000 people, and no disaster has occurred.
Wissous shooting range in France
Wissous (French: Le Cercle de Tir de Wissous) is a shooting range located in Wissous, France. The modern shooting range consists of a recreation area called the "clubhouse," reception, and 18 shooting ranges.  
Range members have the opportunity to rent a variety of firearms, such as pistols, revolvers, and rifles, for practice shooting. And in the recreation area, visitors can spend time in a friendly place for sharing and discussing a common passion – sport shooting.
Please also note that you should familiarize yourself with French firearms safety rules and national firearms laws before visiting this shooting range.
Gun Club shooting range in Kaunas, Lithuania
Few people expected that we would mention our shooting range in the article about the best shooting ranges. But we have the right to do so because the employees of the Gun Club shooting range passionately love their work and see meaning in it. That is why not only the inhabitants of the city of Kaunas and the surrounding area come here willingly but also numerous tourists from Lithuania and abroad.
Upon arrival at the Gun Club shooting range in Kaunas, you will be greeted by the shooting range staff, which is made up of true shooting enthusiasts – instructors who know tactical shooting techniques at a professional level.
Here are a few facts about the Gun Club shooting range:
– The shooting range has special tactical and recreational shooting programs for ordinary people (family celebrations, as well as bachelorette and bachelor parties, are organized here).
– The shooting range conducts training for individuals and companies, conducts skills improvement courses for security personnel and other institutions.
– The Gun Club shooting range is a member of the United States Practical Shooting Association (USPSA).
The shooting range staff also makes sure that the shooting range is safe at all times. Every visitor will feel understood here, even if they have never held a real gun before. In addition, there are not only 6 tracks waiting for you on-site, where you can use our equipment, but also the necessary hearing protectors and protective glasses.
The shooting range is a great place not only to get to know each other but also to have fun. Please refer to the following link for more information about the Gun Club shooting range in Kaunas: ginkluklubas.lt/en/shooting-range.